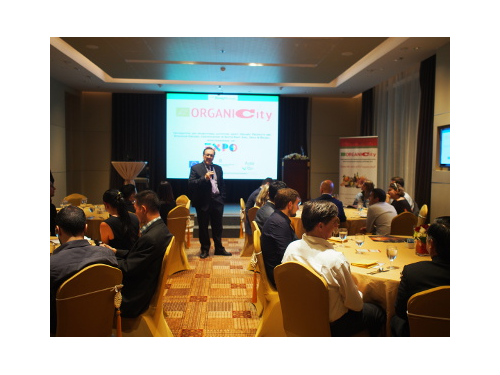 Thaifex 2016
Thaifex - World of Food Asia took place from 25 to 29 May in Bangkok. At its thirteenth edition, the Fair was a real success.
The great event dedicated to food & beverage has reached new records: the exhibitors are 1.919, 15 percent more than the previous edition, while visitors were 42.528, 21 percent more than the 35.202 last year.
Important data that demonstrate the attraction of this event in a constantly growing market for agri-food goods, which in 2015 touched the value of five billion dollars for imports.
It is no coincidence that italian companies, in 2015, have sold products in the ASEAN market for over 45 million euros, a value that is undoubtedly destined to grow in the near future.
Bioagricoop took part in the Fair with a 36 sqm stand, achieving enormous success. The importers known during the last edition of the Thaifex are back to meet us, demonstrating the importance of a continuous work of relationship and presence in these markets. We presented to the importers the products present and made to taste some of the products through small tastings.
The products present at the stand were:
cookies;
oil;
wine;
cheeses;
rice and cereals;
sauces, pests;
tomato sauces.
During the days of the Fair, we organized a dinner at the elegant Sathorn Hotel in Bangkok.
We have invited important groups of importers, who have pleasantly liked the cooked dishes of the chefs, prepared exclusively with the organic products supplied by us. The menu of the evening included appetizers with sauces, creams and dried tomatoes, a trio of first courses accompanied by red and white wine and a selection of cheeses.
---