Training Activity
Bioagricoop organizes training activities on national and international organic standards and regulations, for operators, technicians and inspectors.
In house training
On field training
Bioagricoop is also involved in training at international level, particularly in Third Countries where training represents a strategic tool for the enhancement and development of local communities. Bioagricoop seeks to contextualize the training practice to the actual situation and to define actions to promote the knowledge and skills of the operators in order to ensure an effective transfer of know-how that enables continuous improvement of local conditions.

Bioagricoop carries out international training through partnerships with local Certification Bodies or local Institutions and also thanks to the projects, co-funded by the European Union and the Italian State, of which Bioagricoop is often Executing Body.
We work to enhance organisation's performance.
Tailored to meet particular objectives and deliver exceptional results on specific issues.
Oon field training is very useful to apply skills and knowledge learned in the classroom and to demonstrate competencies.
It is also useful to test how people integrate in the operative context.
In collaborazione con la "Scuola di Medicina Integrata di Palermo", "La Accademia Omiopatica Palermitana", abbiamo organizzato un corso di Omeopatia applicata alle colture agrarie (agro-omeopatia) con approccio agroecologico. ...
Read More
Biofach India will take place in India from 10th to 12th of November 2016, at the NSIC Exhibition Grounds in Okhla, New Delhi. For the first time, the Fair will be held in the capital city New Delhi. The venue, NSIC Exhibition Ground, Okhla is strategic ally located in the heart of New Delhi which i...
Read More
Food Hospitality World of Mumbai, in its fifth year, has presented a strong international character. ...
Read More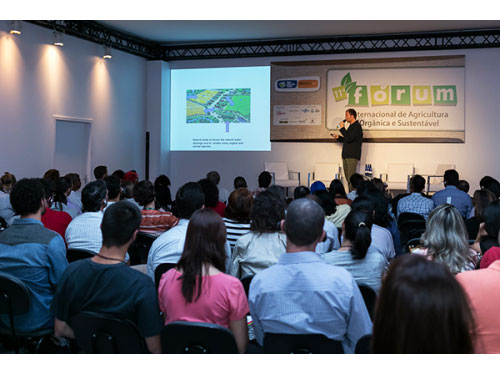 10-13 / 06 San Paolo, Brazil: Participation in the Exhibition Biofach, press conference, seminar information. ...
Read More
Subscribe to our newsletter
Subscribe to our newsletter to receive Informabio and stay up to date on the latest organic initiatives and events.