Innovation and
cooperation for
sustainable development
read more
contact us
Global approach
to
internationalization
read more
contact us
0
Countries where we operate
0
Projects funded by the EU
Bioagricoop
Bioagricoop is a non-profit organization which was born in 1984 as a cooperative to contribute actively to the promotion and development of organic farming and sustainable development both at national and international level.
Bioagricoop phylosophy
The
"co.operative"
working method
Bioagricoop phylosophy and vision is based on the "co.operative" working method with the creation of networks among:
technicians;
inspectors;
university researchers;
operators of the sector.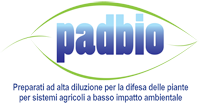 A three-year research project of PAD BIO Operational Group, co-funded by the Regione Emilia Romagna, under the Regional Program of Rural Development 2014-2020.
more...
The project to promotes the organic products of Italian and Polish companies on the US and Southeast Asia markets, in particular: Indonesia, Malaysia, Singapore, Thailand.
more...
Subscribe to our newsletter
Subscribe to our newsletter to receive Informabio and stay up to date on the latest organic initiatives and events.